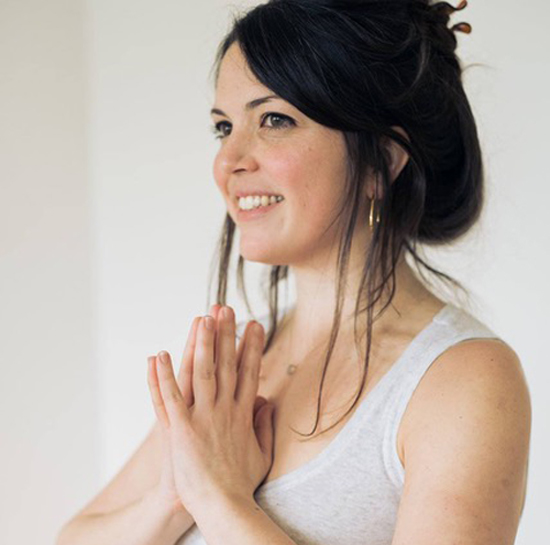 Clem is a passionate and fun teacher drawing on her experience after finding yoga over 12 years ago. Clem teaches uplifting classes, leading sequences inspired by vinyasa flow (aligning breath and movement) as well a slower more gentle yin practice, which allows her to respond to the energy in the room.
Through her teaching Clem explores the elements of yin and yang in the practice, to help balance out your energy and allow you to experience the effects of Yoga for your body and your mind. Her approach is to lead you through yin & yang classes that often begin with a slower more restorative practice with longer holds to help you unwind. Transitioning into a more dynamic vinyasa-based flow to allow you to leave the space feeling energised.
Clem has trained all over the world building on her love for vinyasa flow with Yoga London and The Yoga People. Her love for yin has been developed with trainings with Norman Blair and most recently Bernie Clarke. She is a founder of the 'Yoga Brunch Club', a popular events and retreat business running all over the UK, combining open level, energising yoga sessions, collaborating with chefs to create sit down feasts in beautiful surroundings.