A yoga holiday on the breathtaking Atlantic coast, Portugal
3 - 10 August 2019
Cost from £895
Holiday Expired
Explore and run wild on this stunning stretch of the unspoilt West coast of Portugal. Cocoon is situated on the breathtaking Atlantic coast, near the charming fishing village of Zambujiera del Mar in the Alentejo region, which is known for its long stretches of untouched coastline and white-washed villages. The ocean, with bluffs, trails, and sandy coves, is a 10-15 minutes drive, or a lovely bike ride away.
About Cocoon
Cocoon is a 275 acre coastal farm and retreat, offering inspiration and community. A magical setting, where between the oversized hammocks and the freshwater lake, you'll start to lose track of time. It is located in coastal Alentejo, an unspoilt region where much of the coastline is protected by a natural reserve. The nearest town is the charming Vila Nova de Milfontes.
The Vicentine Coast Natural Park runs about 100 km down the coast. The preserved nature has a strong and wild character here, creating landscapes of breathtaking majesty. The coast is ideal for swimming, surfing and hiking along the gorgeous sandstone bluffs.
The daily programme
Jess will offer two classes each day. The daily sessions will focus on movement, breath and relaxation to make your body stronger and more flexible enhancing your awareness of breath, alignment and inner connection. Classes will be suitable for all abilities and there will be one yoga free day.
The day will begin with a flowing and dynamic asana class either on the outdoor platform under the canopy of pines or in the light and airy indoor shala. This will be followed by a nourishing and delicious breakfast made from local produce. The group will meet again in the late afternoon for a more relaxing and restorative class before dinner.
Between classes there will be time to head off for a bicycle ride, go to the beach for a swim in the sea, walk in the stunning surroundings, take a dip in the pristine freshwater lake or simply relax in a hammock with a good book.
Things to do
You can head off to the beach or explore the local area by bicycle. Take a dip in the pristine freshwater lake or simply daydream in a comfy oversized hammock. Cocoon is just 10 minutes drive or a leisurely cycle-ride away from Praia de Malhao, a fabulous untouched beach, perfect for surfing, swimming or sunbathing. There's also world-class hiking on the famed Costa Vicentina trail. The charming seafront village of Vila Nova de Milfontes is also just 10 minutes drive away.
Accommodation & food
Comfortable, clean and elegant rooms open onto an outdoor courtyard. Each room has two or three beds, that can be situated apart as a twin or triple or close together as a double. All rooms have en-suite bathrooms apart from two which share a bathroom. There is plenty of indoor and outdoor space to chill, read a book or sit and chat.
You will be offered three delicious and nourishing meals each day. The food is local, with most of the produce coming from either Cocoon's garden or a nearby farm. There will be dinner out one evening in a local town.
A typical breakfast includes eggs, local fruit, Greek yogurt, homemade granola, local honey, homemade jam, slow-baked bread and a daily tonic. Lunch is often a bowl; a base of ancient grains like farro topped with avocado, roasted veggies, nori or mixed greens. For dinner, expect Indian or Japanese inspired curries, Mediterranean stews, legumes, rice, salad and dessert. Cocoon typically serve fish once during the week.
Client Reviews
Thank you Jessica Horn for the most wonderful yoga retreat. Feeling so calm and happy (and excited about the beginning of a new journey). I had literally no yoga and meditation experience before yet this didn't matter at all, the retreat is for all levels of yogis. Jess is a truly fantastic teacher. Thank you.

Helen
We had an amazing time with a truly amazing teacher...one of a kind she is....brilliant on so many levels.

Emma
I wanted to say that Jess Horn was a fantastic teacher. I would definitely love to attend another holiday/retreat with her. She is incredibly knowledgeable about yoga and I felt I learned a lot from her in terms of yoga theory as well as the physical exercise. She was also a lovely, fun and compassionate member of the group. So my overall rating for the holiday was EXCELLENT!

Gill
The Retreat was absolutely blissful, and more than I had hoped for. Jess was a fabulous yoga teacher and I feel utterly restored by the week. Jess was attentive, knowledgeable, an amazing yogi herself, and also lots of fun. It really was a wonderful holiday. The facilities were comfortable, in a stunning location and the food was amazing.

Sarah
Press Reviews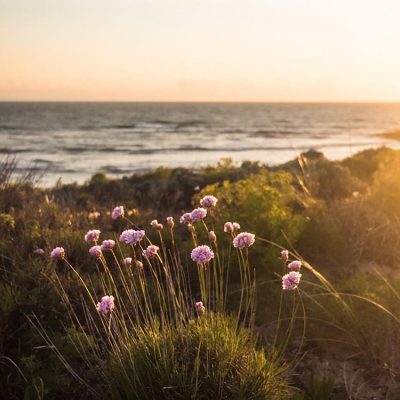 Perfect positions: 20 best yoga holidays worldwide
The Guardian, October 2018
Cocoon, Portugal
Whether you're a beginner or an advanced yogi, these retreats offer the chance to improve your practice in a beautiful setting.
Start the day with meditation under the pine trees and end it with an (optional) skinny dip in the lake. Cocoon Portugal is a new retreat on a 275-acre coastal farm near the fishing village of Zambujeira do Mar. Co-owner and yoga teacher Anton Brandt has hosted retreats around the world. The converted farmhouse has room for 24, with indoor and outdoor shalas. The vibe is distinctly carefree. Sheep and goats roam the fields and chickens provide fresh eggs. There are homemade granolas and yogurt for breakfast and Mediterranean stews, Japanese curries and pizzas from the wood-fired oven for dinner. On the roster of yoga teachers from 2019 is Jess Horn from London who favours a slow vinyasa flow (3-10 August with yogaonashoestring.com). Between daily classes guests can hop on bikes to explore the Atlantic coast, which is 10 minutes away, or hike the stunning Coast Vicentina trail.
Perfect positions: 20 best yoga holidays worldwide
To see Jess's next retreats click here.
A yoga holiday on the breathtaking Atlantic coast,
Portugal,
3 - 10 August 2019
Costs
All costs are per person
£995 single occupancy room, en-suite
£975 single occupancy room with shared bathroom
£895 sharing a triple, twin or double room, en-suite
Includes:
Accommodation
3 delicious meals each day apart from dinner out one evening in a local town
Coffee, herbal tea, spring water
Two yoga classes each day with one yoga free day.
Not included:
Airport transfers from Faro or Lisbon (we will group people together where possible to share this cost)
Car hire
Travel Arrangements
Faro and Lisbon are the closest airports, both are about a 2 hour drive away.
Arrival to the venue is from 2pm on 3rd August and departure is by 10.30am, so flight times that align with this would be best where possible.
We will group people together wherever possible to share transfers. The costs for a taxi are about 170 Euros. This is shared between up to 4 people.
We strongly recommend hiring a car as this is a great area to explore, we can put you in touch with others who may like to share a car.
Several airlines fly to Faro and Lisbon airports:-
www.skyscanner.net
www.easyjet.com
www.ryanair.com
www.flythomascook.com